Dad Car Gifts
5 great car gifts to get your dad for Fathers Day!
This fathers day, get your dad a custom car gift he will love. Easy ideas for last minute shopping.
We all know that Fathers Day is coming up and you may have forgotten to get Dad a gift. No worries! I have compiled a list of 5 great car gifts to get your dad he will love. 
1. LLOYD LUX Car Floor Mats
Starting at $46, this product is an awesome quality floor mat. Made-to-order floor mats from Lloyd will hug the curves and contours of your loved one's make and model - and adding automotive logos or customizable text couldn't be easier.
Shop now $46+
2. Bellroy Key Cover
Priced at a reasonable $45, this product is an elegantly designed leather cover for your dad's car keys. Bellroy has fashioned this handy key cover to keep your keys organized, slim down your pocket, and eliminate the annoying jangling sound of a traditional key ring. A magnetic clasp keeps the cover closed and an exterior hook is perfect for larger car keys. 
Shop Now $45
3. Custom Designed Parker Marker
This fun unique Parker-Marker helps to personalize your car and show off your unique identity. It clips on to the car window and sticks up above the car. Priced at only $10, this antitheft product is perfect for your dad to stick on his car during tailgates. 
Shop Now  $10
4. CoverKing Car Seats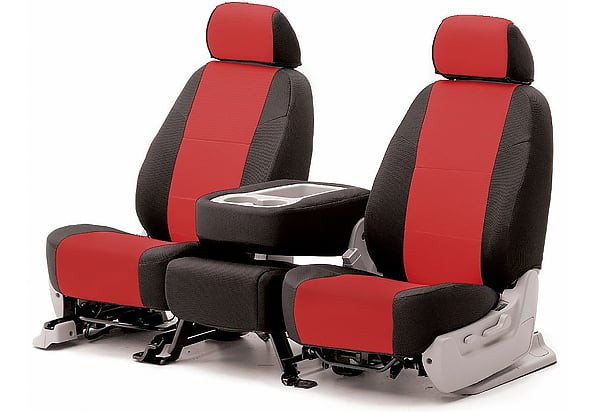 The perfect way to spruce up an older vehicle, or protect the investment of a new toy, is a set of custom fitting seat covers from Coverking. Bring a sporty new look to your rad racer's ride, or the elegant feel of genuine leather, velour, or leatherette. If hunting, fishing, or football are more in line with the recipient's interests, camo, tactical, and NCAA covers will be the perfect fit.
Shop now $150
5. Muscle Car Bottle Opener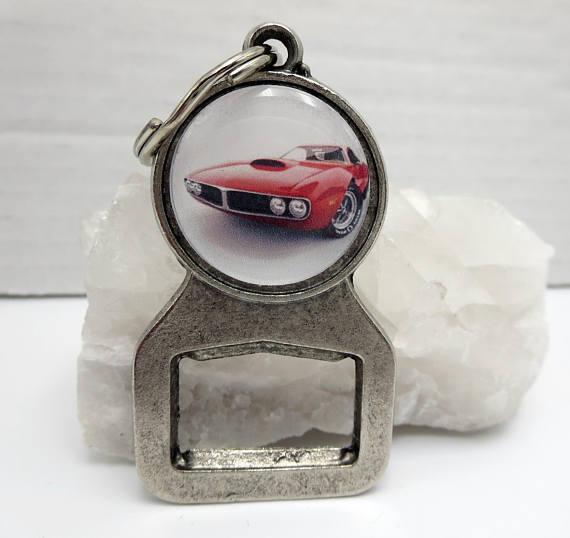 For the car-loving dad to use at home, an automotive-themed keychain bottle opener is the perfect gift that will get a lot of use. Your father will never need to search for a bottle opener again, and his keys can show off a flair of his personality and his love for muscle cars. The Car Keychain Bottle opener from Jewels for Hope features a bright red muscle car under a clear dome and includes a silver finish and a sturdy 32mm split ring.
Shop Now $20
We hope you found something your dad will love!